NEWS & ANNOUNCEMENTS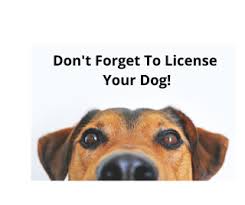 REGISTER YOUR DOG TODAY
January is dog license month in the Borough. Per the State of NJ, ALL dogs 7 months and older must be vaccinated and licensed.
Rabies MUST NOT expire before November 1st of 2024. A late fee will be added to the license fee as of February 1st.

In recent years, utilities across the United States have seen increased reports of their customers being contacted by scammers who pose as utility workers to access their financial information or to obtain immediate payment by threatening service interruptions. So far in 2023, FirstEnergy customers have reported more than 1,000 scam attempts to the company. The actual number of scam attempts is even higher since many go unreported to the company or law enforcement. (click title for more information)
ATTENTION UNION BEACH LANDLORDS
The 2024 Landlord/Tenant Registration is now available online. Clip on the tab above for the form.
ATTENTION ALL UB BUSINESS AND RENTAL PROPERTY OWNERS:
IN ORDER TO COMPLY WITH NEWLY ADOPTED MANDATORY STATE STATUTE P.L. 2022, C92, THE BOROUGH HAS CREATED AN INSURANCE REGISTRY. ALL CURRENT INSURANCE CERTIFICATES WITH THE LIMITATIONS AS STATED IN STATUTE MUST BE REGISTERED THROUGH THE BOROUGH'S WEBSITE UBNJ.NET BY JUNE 30TH. THE ANNUAL COST TO REGISTER IS $25. FOR MORE INFORMATION CALL 732 264-2277.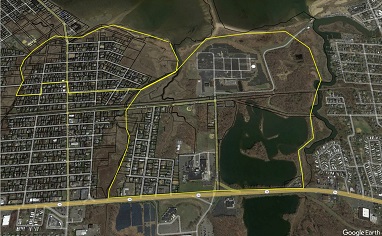 The Borough of Union Beach is under contract with Realty Data Systems (RDS) to inspect a designated portion of all properties located in the Borough each year. (see additional information on the Tax Assessor's page)
Local 291 will be collecting new unwrapped and unopened toys until December 17th to donate during this holiday season. Drop off in the lobby of Police headquarters, 650 Poole Ave.
Bayshore Regional Sewerage Authority has undertaken a Sewer Rehabilitation Project to improve the existing sewer system. As part of this project, Rehabilitation of Sewers using the Cured in Place Method as an advanced trenchless lining system, which allows a new pipe to be installed inside the existing sewer line without roadway excavation.
Dear Friends,
With the summer months behind us, I hope everyone is looking forward to the cooler days ahead and the upcoming holiday season.
As our children have returned to school, we remind everyone to please drive carefully for the safety of the students while they travel back and forth.
As you may have noticed, a great deal of construction projects took place this summer around the Borough. While these projects may have caused a temporary inconvenience (Thank you for your patience and understanding), we believe this aggressive approach to improving our parks and playgrounds, infrastructure and beachfront will prove to be worthwhile enhancements for many years to come. (MORE)
ARMY CORPS BEACHFRONT PROJECT
As advised at the beginning of construction of the groins, Saturday work was a possibility to keep the project on schedule. Saturday activity at the groin sites will be taking place as the project moves toward completion.

Beginning Monday, July 24,the BEACH will be closed due to construction.
Florence Avenue closure will begin on Monday, June 12, 2023 at 7:00 am. Florence Avenue will be closed between Broadway and St. John's Ave/Victoria Place for approximately 270 calendar days.
FLOOD CONTROL PROJECT - PHASE I
Please use the tab at the top of the website for the latest information on this project including from the weekly construction meetings for Phase 1 - Bayfront. Additional information will be provided as the project proceeds.
See additional information pertaining to street sweeping in the 2023 Winter Newsletter under "About Us"
When severe weather is forecast, we ensure our call centers are fully staffed. If you lose power, call 1-888-LIGHTSS (1-888-544-4877) to report your outage or report it online or via text messaging. Outage information is also available on our 24/7 Power Center Maps.
Immediately report downed wires to your local police or fire department by calling 911. Never go near a downed power line, even if you think it's no longer carrying electricity.
MEETINGS & EVENTS


<!- cal=Calendars -->

Calendars
| | |
| --- | --- |
| | RAIN DATE Tree Lighting |
| | Court Community Alliance |
| | Agenda 7:30 |
| | Planning Board Bd of Health 6:00 |
| | Court |
| | Council Mtg 7:30 |
| | Borough Offices Closed |
| | Holiday/Borough Closed NO GARBAGE PICKUP |
| | Zoning 4:00 Planning 4:30 |
| | Court |
<!- end cal=Calendars -->